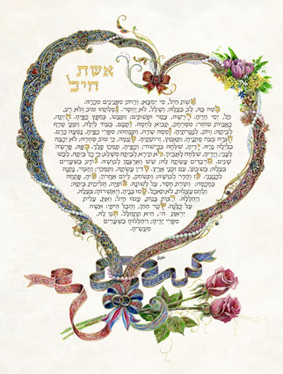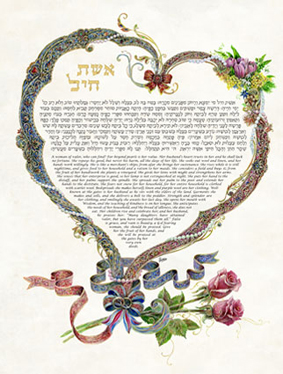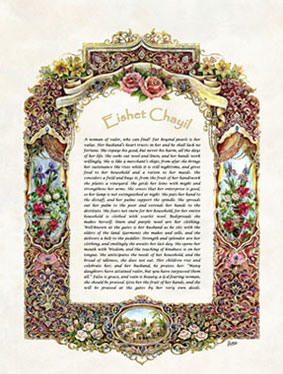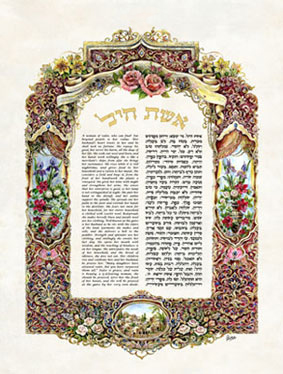 Eishet Chayil Art
Select the design that will best suit your customers, we will then send you a framed sample to be displayed
in your store and additional designs for instant  purchase. The design is printed on high quality paper with
hand painted gold touch ups and a 23 karat gold title.
You can also offer the designs custom made with a personal dedication to suit your customer. In addition the
artwork can be ordered on parchment with a wide variety of upgrades.