The Ketubah for Converts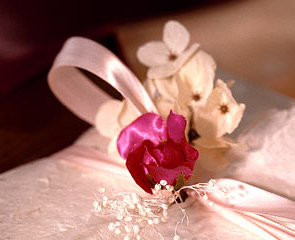 Special Text
Converts wishing to get married need a Ketubah with a special text, in this version the fact that he/she is a Ger/Giyoret is stated, it also says that were her husband to pass away she may not marry a Kohen.

The names are written as follows; if they are both Geirim it says,
"אמר החתן יעקב בן אברהם אבינו (או יעקב בן אברהם הגר) להדא גיורתא רחל בת אברהם" ( או לגיורתא דא.או לרחל בת אברהם אבינו וכו')

Even if only one of the two is a convert, it must still be stated in the Ketubah.

Here at Art Chazin you can download this special version of the Ketubah-text for free, we are happy to assist you with any further question you might have regarding the Ketubah.
Download text: Ketubah for Convert
Related Topics:
What is a Ketubah?Why it is advisable to purchase custom made Ketubot? Ketuba versions for free download Lost KesubahFound a mistake in your ketuba? Kesubah for a second marriage
Ready Ketubah
Gallery of ready Ketubahs, printed on
high quality
artistic paper.
Ketubah Gallery
Wide selection of designs, can be customized according to your personal desires.
Shevah Brachot Cards
| | |
| --- | --- |
| | Variety of designs,and custom made to match your Ketubah |