The Seven Blessings
When they are Recited
The seven blessings or the wedding blessings in Jewish law are blessings that are recited for a bride and her groom as part of the marriage. These blessing are usually also recited as part of the week-long festivities celebrated the week following the wedding. These festivities are celebrated with family and friends, and are called the "sheva brachot". The blessings are said by guests at the end of the meal, after Birkat Hamazon. 
The Conditions Needed to Recite Shevah Brachot
They are recited over a cup of wine, and 10 men over the age of 13 must be present. At least one of the guests should be a new guest who hasn't yet participated in any of the festive meals. Such a guest is defined as a "panim chadashot" in Jewish law.
Version of the "Seven Blessings":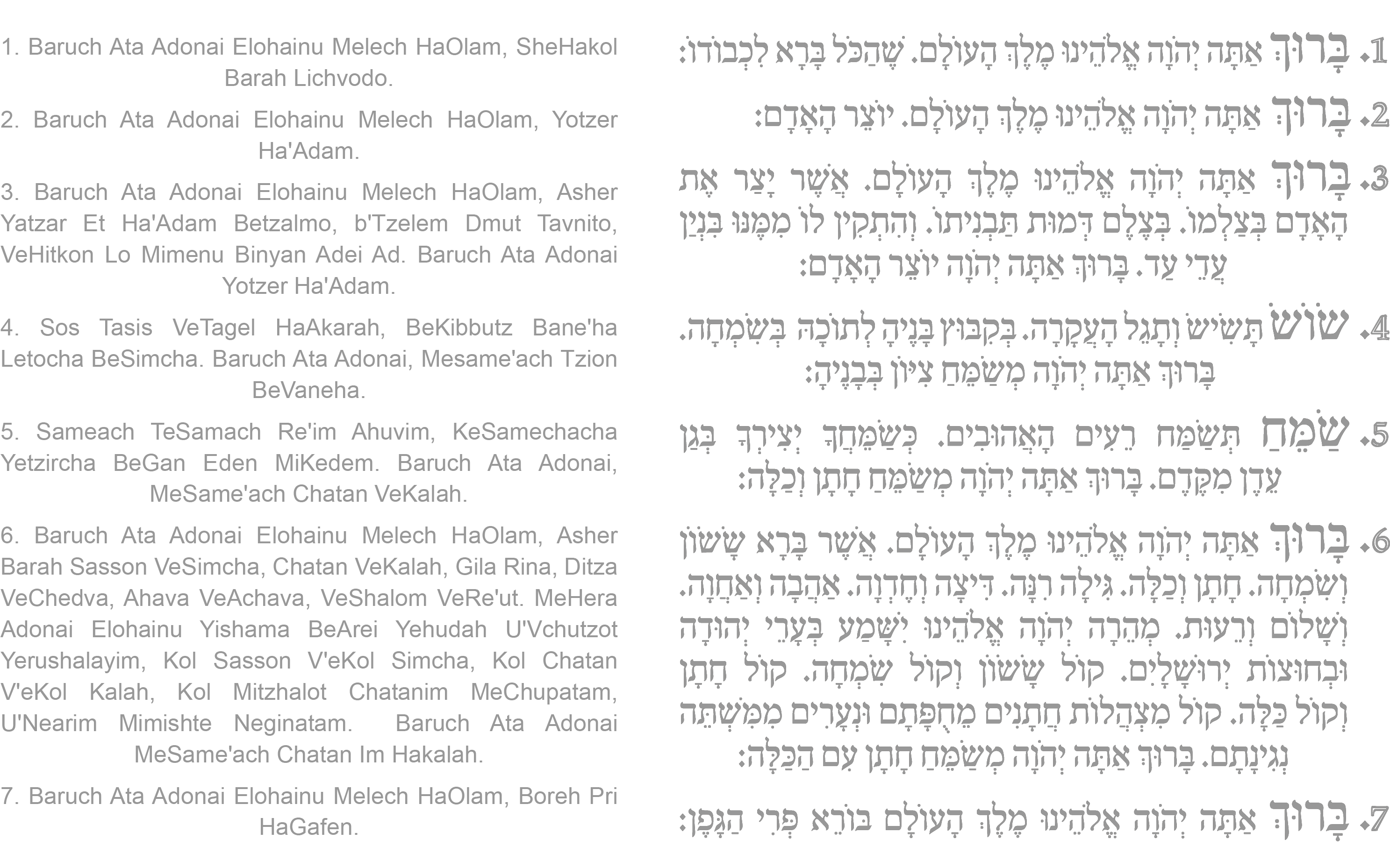 English Translation:

The Wedding Day
The Ring
The Jewish Marriage Contract
The Chuppah and Kiddushin
The Yichud Room
Ready Ketubah
Gallery of ready Ketubahs, printed on
high quality
artistic paper.
Ketubah Gallery
Wide selection of designs, can be customized according to your personal desires.
Shevah Brachot Cards
| | |
| --- | --- |
| | Variety of designs,and custom made to match your Ketubah |