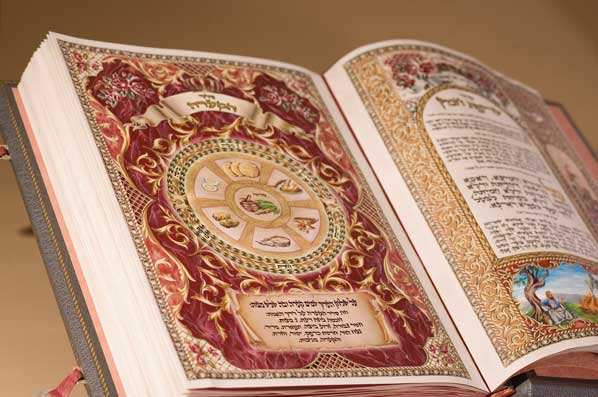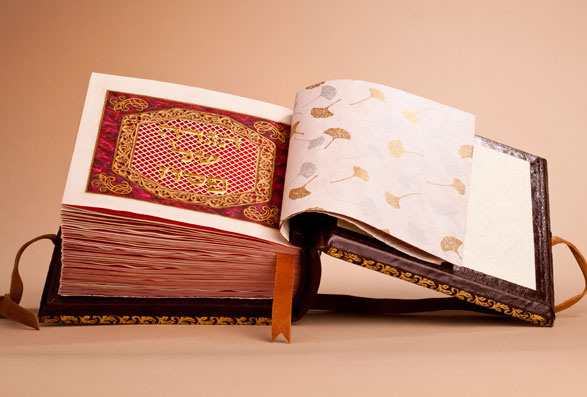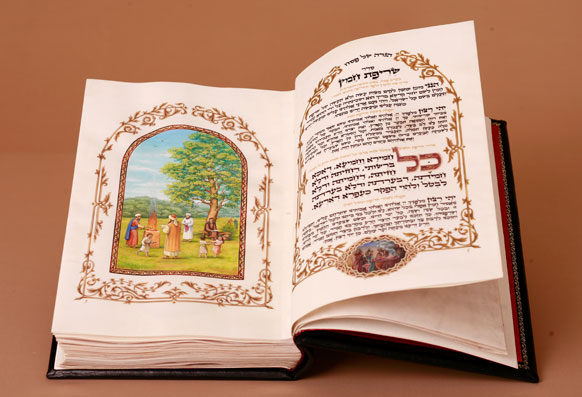 Passover Haggadah
On this page we present you with a gallery of different Haggadot for Passover, painted in a variety of styles and on the highest standard existing on the Judaica market. These haggadot are drawn by the best artists of Art Chazin. Some of the originals displayed have already been sold to great Judaica collectors, we give you the opportunity to order these haggadot as a mix media limited edition on parchment.

The mix media edition is hand drawn to the extent that it looks exactly like an original. We also have a limited edition on paper, with gold painting, available for purchase.
The Haggadah edition on parchment is limited to five copies only, each personally signed and numbered by the artist Avraham Chazin. The Haggadah contains seventy hand-illustrated pages. The text and Nekudot were written by a Sofer Stam in professional, elegant writing.
A facsimile edition, limited to 613 copies, will be available in high-quality and true-to-the-original print.


The Haggadah includes professional gate-style illustrations in full color and touches of gold on every page, with breathtaking and powerful drawings and elements.

The Haggadah contains eighty pages, hand-drawn and illustrated, written with Nekudot in Ktav Ashurit by expert scribes. The Haggadah edition on parchment is limited to eighteen copies only.